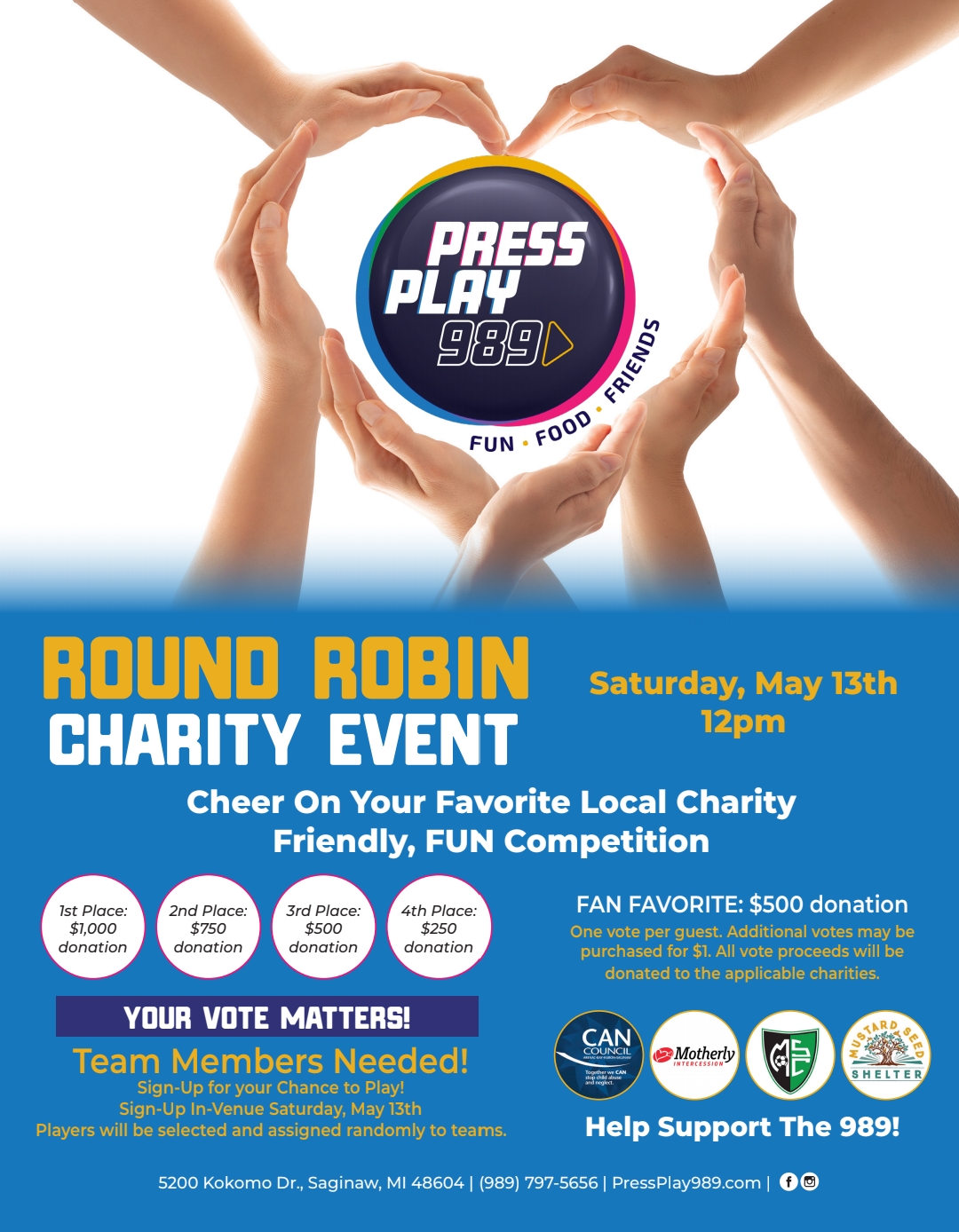 Press Play 989 Round Robin Charity Event
May 13 @ 12:30 pm

-

2:00 pm
Saginaw adventure seekers will soon "Press Play" on fun, food and friends at Press Play 989, the city's  newest entertainment destination, located right off Tittabawassee (in former Kokomo's location).
All weekend, May 12-14, the Saginaw community is invited to celebrate the Grand Opening of Press
Play 989 with an exciting lineup of attractions, deals that Saginaw residents are sure to love, a live DJ
and the chance to win prizes.
On Saturday, May 13 at noon, Press Play 989 will host a Round Robin Charity Event in which the
four participating local charities (Motherly Intercession, CAN Council, Midland Soccer Club and Mustard Seed Shelter) will compete as a team for donations. The community is invited to cheer
on their favorite local charity  — MUSTARD SEED, OF COURSE! — help them win the top donation prize and sign up to be selected at random to participate in the teams.