A Benefit Album for Mustard Seed Shelter
Mustard Seed has been given a gift – a wonderful gift. Help Them Find a Soft Place to Fall is a true labor of love that features songs by several beloved country and "Americana" storytelling-songwriters. Dr. Don Steele, a devoted friend of Mustard Seed Shelter and a Saginaw native, invited a number of fellow musicians to join him in recording an album as a benefit for Mustard Seed. Stories of struggle, perseverance and hope are woven throughout these songs – not unlike the stories of women who find themselves at our home on Cherry Street.
Pick Up A Copy
Order Online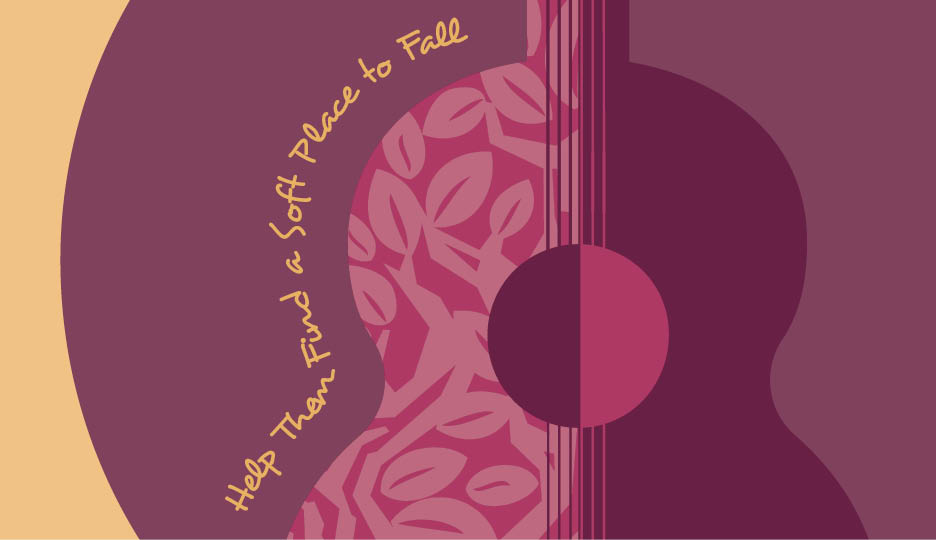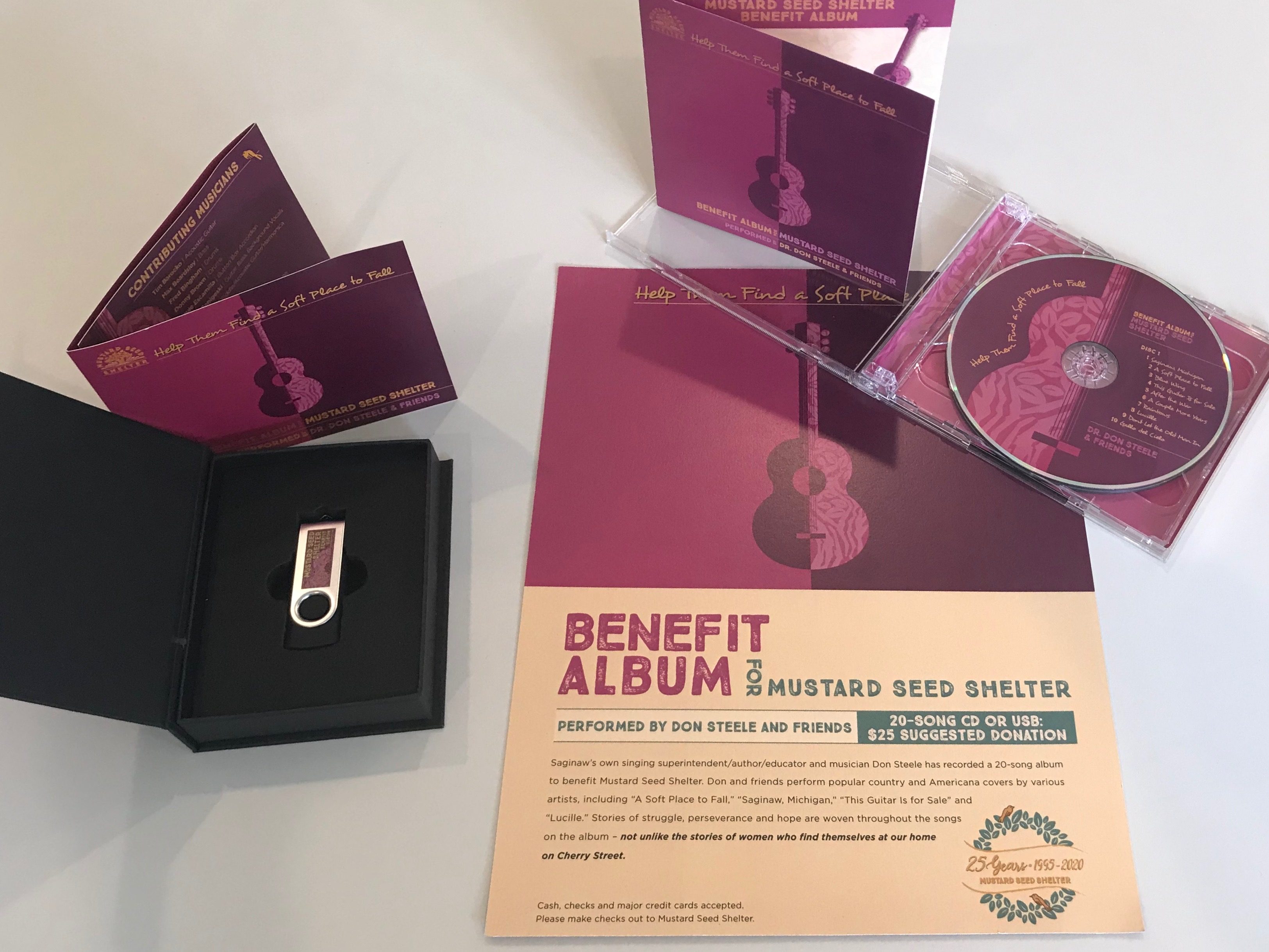 Where to Get Your Copy
You can order copies of Help Them Find a Soft Place to Fall via PayPal here on our website for a suggested donation of $25 for each 20-song CD or USB.
We are also in the process of working with various retailers and others in the Great Lakes Bay Region to make the CDs and USBs available to the public. Currently, you may find the album at:
Amazin' Mitten | 646 S. Main St. | Frankenmuth, MI | (989) 262-8010 | amazinmitten.com
Cathy Tafel State Farm Agency | 30 N. Center Rd, Suite 1 | Saginaw, MI | (989) 793-9344 | tafelagency.com
Heritage Salon | 5265 Seidel Rd. | Saginaw, MI |(989) 272-3398
The Listening Room | 404 Court Street | Saginaw, MI | (989) 792-3816 | thelisteningroomsaginaw.com
Call us at 989-755-4741 to find out how your business, church or organization can help. Both the CD and the USB are beautifully packaged and make lovely gifts.
Order CD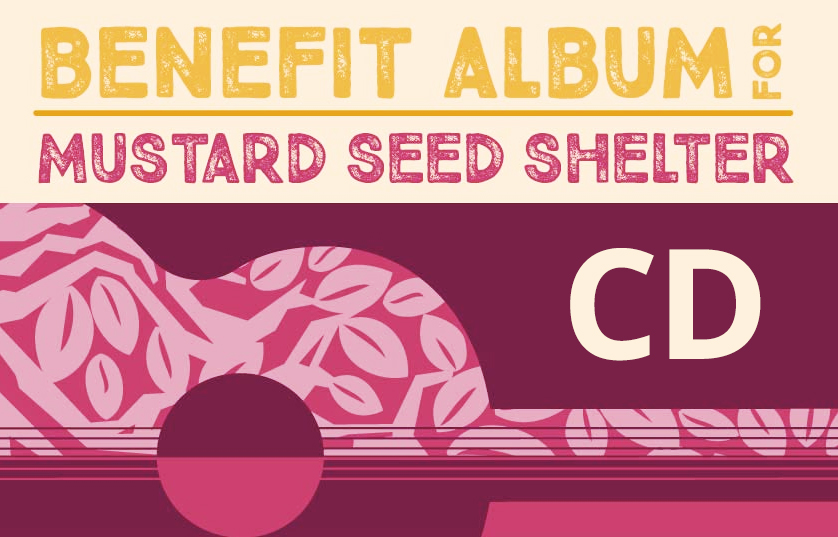 To order the album as a CD, please click below
Order USB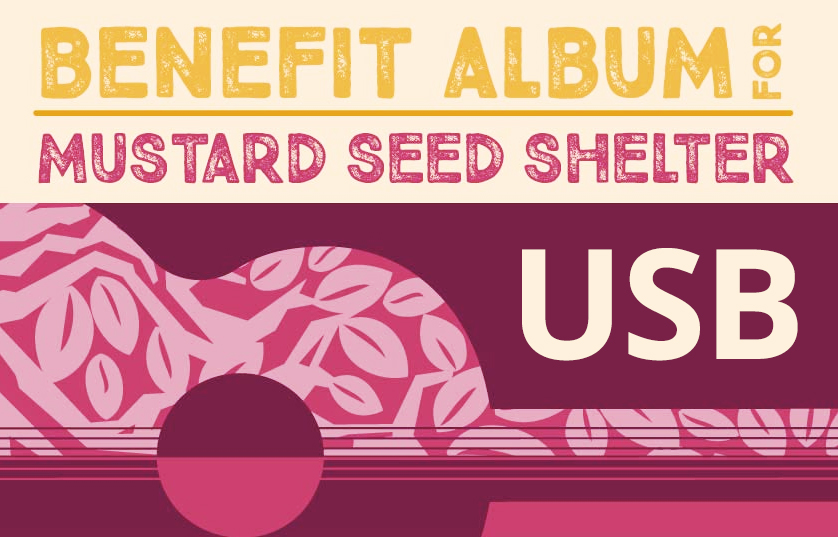 To order the album as a USB drive, please click below
9. Don't Let the Old Man In
Lead Vocalist Dr. Don Steele
Dr. Don Steele is a psychologist, author, songwriter and musician, and retired educator. Help Them Find a Soft Place to Fall is his third benefit album. While serving as Superintendent of Public Schools in Seattle, he produced two successful benefit albums for charities in the Seattle area. His first album, Let's All Pull Together, featured a duet with Tammy Wynette on the song Dream Away. His second album, Renegade Heart, featured a duet with Willie Nelson on the song Those Healing Hands of Time. Dr. Don has also performed with Merle Haggard, Roy Clark, Hoyt Axton and a host of other country/Americana stars.
Dr. Don says he's nicknamed this album project his "Kyree Project," in honor of a young guest he met when he first visited Mustard Seed Shelter in 2018. "I was there when a mother with her child – Kyree – arrived at the home," Dr. Don remembers. "Kyree was clinging to his mom, clearly terrified. I saw that child and the embarrassment of his mother and witnessed how they were welcomed at Mustard Seed. As I watched Kyree's and his mom's transformation over the next several weeks, I would think back on that first day and how that frightened young child had no idea how his life was about to change. I knew then what an amazing place this was and that I had to find a way to help."
We are so grateful and blessed that Dr. Don has chosen to use his gifts to help Mustard Seed and our guests.
Recording Engineer/Editor Bobby Genigeski
The magic in any recording lies in the editing, and Bobby G. is a true magician at his craft. A superb vocalist, Bobby plays multiple instruments and has performed on and engineered and produced albums across multiple musical genres. He is the owner of Whitehead Recording Studio in Saginaw, Michigan.
Contributing Musicians
Dr. Don recruited and recorded with musicians from a very talented pool of artists in Michigan's Great Lakes Bay Region, as well as Scottsdale, Ariz., Boston, Mass., and points between. Each put their heart and soul into making the album the best it could be. We are profoundly grateful to them for sharing their gifts on this very special project.
Tim Barocko | Acoustic Guitar

Louie Escamilla | Button Box Accordion

Bobby Genigeski | Guitar, Bass, Background Vocals

Ronnie Glover | Fiddle/Acoustic Guitar/Harmonica
John Rickert | Trumpet/Trombone

Tim Rowley | Steel Guitar

Laurie Middlebrook Spear | Background Vocals
Sponsors
Over the course of about 18 months, while Dr. Don and his co-collaborators recorded and refined every song on Help Them Find a Soft Place to Fall, Dr. Don quietly secured private donations to cover recording costs, licensing fees and other expenses associated with producing the album. As news of the project spread, additional sponsors came forward. Thanks to all of these generous sponsors, any amount you give will be immediately directed to provide vital services to women and children experiencing homelessness.